COMING SOON

- 100 Years of 16mm Filmmaking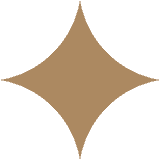 "Beyond the Bolex" limited edition DVD release of 230 copies, numbered and signed by Director, Alyssa Bolsey
Celebrate the centennial of 16mm film by picking up a limited edition DVD release of "Beyond the Bolex",  numbered and signed by Director, Alyssa Bolsey.
Join her on a transformative journey of discovery as she unravels the mystery of her great-grandfather, Jacques Bolsey, the inventor of the Bolex camera.
This captivating documentary begins with Jacques' struggle to democratize filmmaking, to his empowerment of generations of filmmakers, including Steven Spielberg, Christopher Nolan, Jonas Mekas, and Bruce Brown, allowing them to tell their stories and express their artistic visions.
Don't miss this exclusive release, where Alyssa Bolsey pays homage to her great grandfather Jacques, and the remarkable impact of his invention of the Bolex, and its profound contribution to the world of filmmaking.
Jacques planted the seed of the Bolex that brings us together, but the legacy of the camera is a creation of the countless creators who call the Bolex a friend, and have used the camera to capture memories and create.
Available mid-August, 2023